Your Specialist Print Finishing Equipment Suppliers
Welcome to Elmstok
Elmstok Limited is one of UK's largest stockists of both brand new and pre-used, machines including such items as binding machines, laminators, staplers, booklet-makers, Xyron adhesive/glue applicators, folding machines, etc. Established in 1979, we have been supplying high-quality print finishing products to 1,000's of customers. We aim to give you top quality service with helpful and professional advise along the way. 
We value your custom so should you have any queries please do contact our sales team on 01945 463434 or 07876 201288 where we will be happy to assist.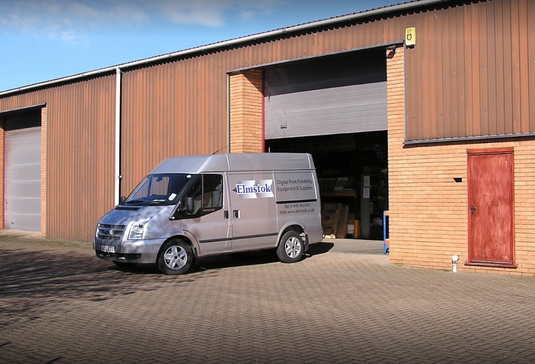 Suppliers Of Specialist Print Finishing Equipment & Supplies
Elmstok are a leading specialist in supplying quality print finishing equipment & supplies. Our wide range of binding, laminating, guillotine, and other finishing machines are suited for the various industries, including print houses, schools, colleges, universities, R+D, marketing, designing, and other corporate businesses.
Only The Top Quality Products
Elmstok works with some of the world's top digital print finishing manufacturers, ensuring high-quality products are always available to our customers. 
We invest, and stock, brand-new, refurbished, & pre-used finishing equipment in our warehouse to try & help cater for all customers needs and budget.